Web Design That Comes to Life!
Welcome to Bernier's Creative Web Design. We are a full service web design agency that caters to the small business industry and have been in business since 2007. Our Mission is to develop a website that is not only eye catching and reflects your business but also helps to bring customers to you!
Websites that Create Emotion!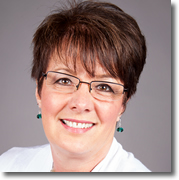 Through our searches on the Internet, an emotion is created when we land on a specific site. It might be pleasing or it might not. As a business owner you have to ask yourself, "How do I want my customers to feel when they land on my site?" If they don't get a good feeling, your viewer is going to leave for certain. When a website is designed with appealing images, attractive colors, creative layout, and interesting content, viewers are more apt to stay on that site and investigate further.
Your website must also be intuitive with regards to navigation. If your viewer is frustrated navigating through your site, they will for sure leave. Our layouts provide "call to action buttons" that direct your viewers to the important pages in your website.
BCWD will personally interview the client to get the overall feeling a client is trying to convey about their business. Our job is to reflect that feeling in an effective and creatively designed website.
Websites That Help Convert Clients!

During the design phase, we pay close attention in making sure your site is Search Engine Optimized so it is easily found on the web. With each update we provide, we make sure the SEO is updated as well. We insure your coupons are down-loadable, links to other areas on the site work perfectly, we provide an analytics and stat counter to track the traffic coming to your site, we include meta-tags for keywords and descriptions are added to each page, we makes sure all images have titles and alternate tags and more.
The most important point is to make your site so it is clear, concise, well built and easy to use. We design sites with the search engines in mind but geared towards keeping your viewers interested in your products and your business.
BCWD works with their clients in a collaborative relationship to make sure that your website is effectively working to advertise your business 24 /7 and helps to bring business to you.
Customer Satisfaction Guaranteed!

Our MISSION STATEMENT is "To Build a Website That is Creative, Reflects Your Business and Helps You to Gain MORE Traffic to Your Business!
BCWD guarantees your satisfaction in building an effective website. If you aren't 100% happy with its design, content, or layout, we will not launch your site until it is completed to your satisfaction.
Once your website is built and installed on the Internet we will maintain your site within the parameters of a custom maintenance agreement that fits your business. BCWD is proactive in their relationships with their clients. We will often call or email our clients ahead of time to remind them of renewals, refresh coupons, newsletters, tips of the month, etc.
We offer suggestions to our clients on a frequent basis on how to keep your website up with technology. We go the extra mile to make sure all of your questions are answered and we are available at all times to insure your site is working for you. We want your website to be working for your business around the clock.
Bringing Your Business to Life!
Nowadays, you can't afford not to have a website. No matter the budget, it is important to get your business represented on the Internet. BCWD can do this for you at an affordable cost. The beauty of building a website is that you can start out small, and as your business grows and your budget allows, you can increase the size of your website.
Contact Us now for a FREE consultation to discuss your needs and desires.